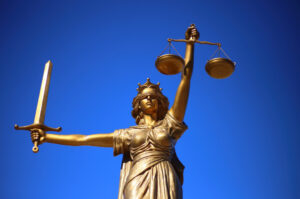 Legal advice for companies operating in the fields of petroleum, insurance, cement, mining, iron, mining, and quarrying; and that includes:
Supervision and coordination with the departments of legal affairs, insurance, and personnel affairs in the companies to avoid any violation
of law or is the subject of any legal proceeding could be brought by the concerned authorities such as Social Insurance, Labor office,
Occupational Safety and Health Administration and Other Setting a legal system by providing each legal document or example, to ensure that the institutions,
the associations and the companies won't be under the penalties prescribed by law.
Litigations
Penal actions.
Civil actions.
Personal status cases.
Wakf ,Tenancy, Real Estate and Property Management cases.
Labor litigations.
Commercial and Business litigations.
Tax litigations.
Indemnity lawsuits.
Social Insurance, Labor office, Industrial Security and Occupational Safety & Health litigations.
Appeals against the administrative decisions of Public Authorities and Governmental Ministries.
Auction, Biding, Accounting and Supply Legal Disputes.
Economic Courts cases.
Banking disputes.
Military Justice as well as the Military Service lawsuits.
Commercial Frauds and Artistic Works litigations.
Construction litigations.
Citizenship litigations or any Legal dispute related to The Passports, Emigration & Nationality Administration.